"Working at Multitude is always inspiring. Our team consists of many different people and expertises, so we learn a lot from each other. We have one thing in common: putting in our passion for changemakers."
Feya Foppen, visual designer at Multitude
These are our job openings at the moment: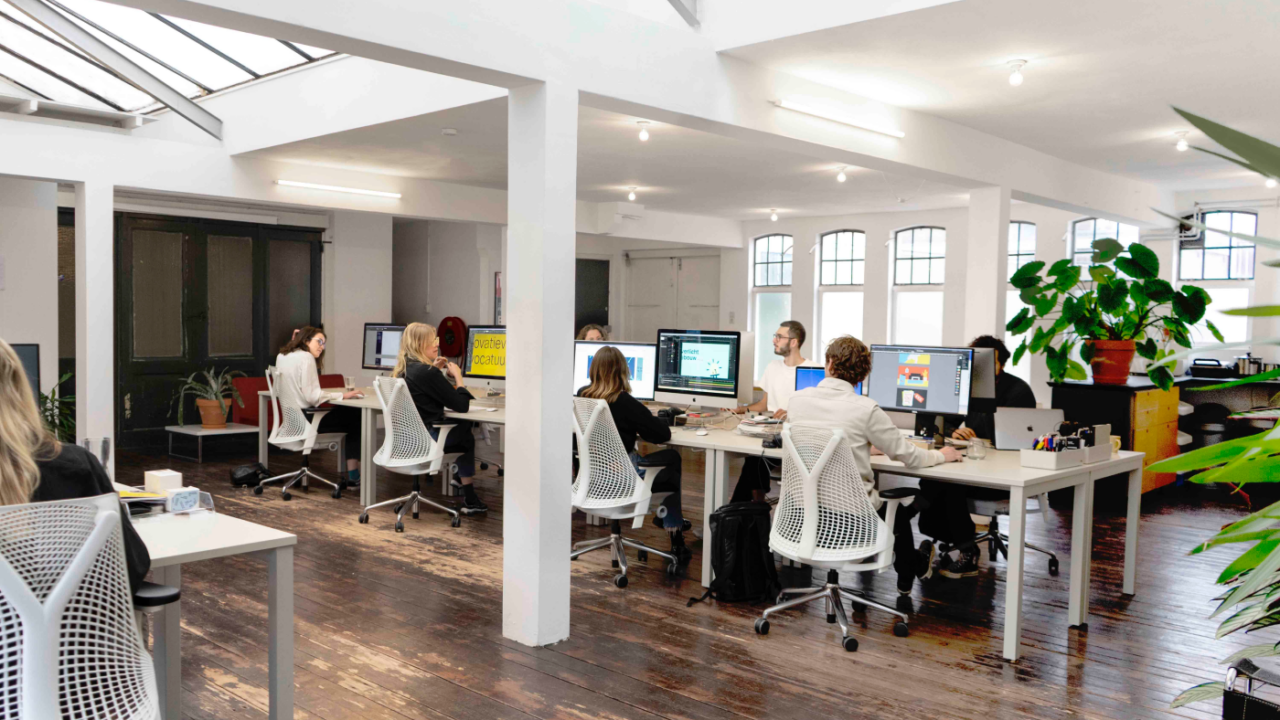 This is what we offer you
Working for changemakers is a lot of un, but so is working at Multitude! We work in a characteristic building just around the corner from the Ten Katemarkt. After work you can go to the movies at the Filmhallen, or have a drink with us in Café Bax.
Enjoy the daily organic lunch with your colleagues
Organize a quarterly changemaker-excursion and surprise us
Join us on our annual studio trip to Brussels, Rotterdam or…
Free Museum pass from us
The latest Mac hardware and everything that comes with it
Home office allowance and NS Business card
Pension contribution for saving through Bright Pensioen
Get to know our team a bit better, or read more on our trips:
If we don't have any openings right now but you're sure your skills and values would fit us, we'd love to chat!
Send us your CV and/or portfolio!
Open application